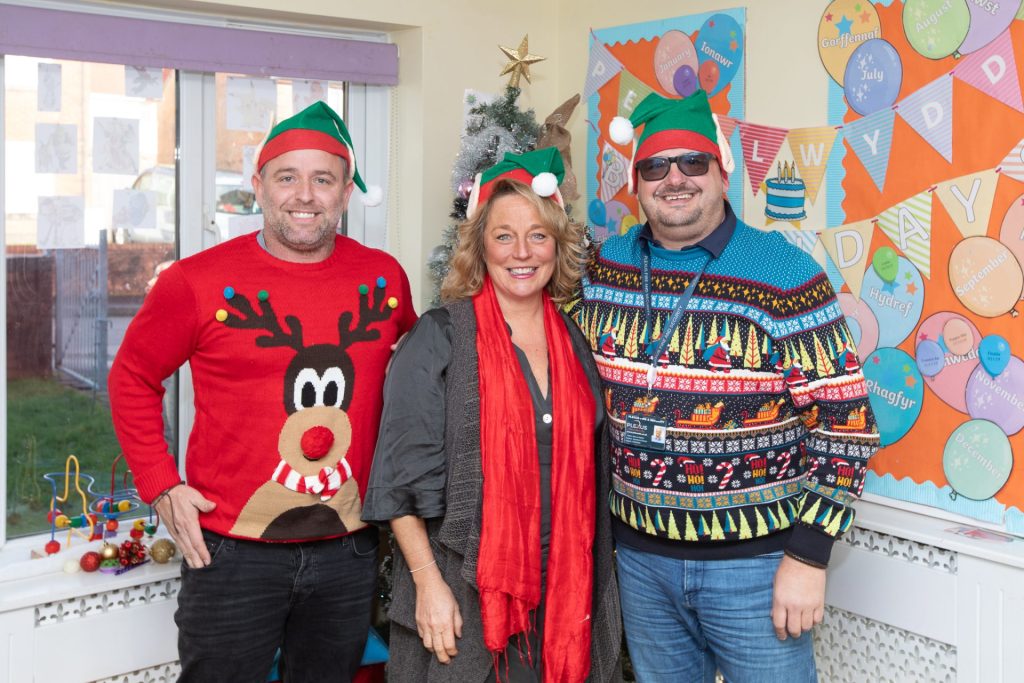 Plexus Fire & Security have named Faith in Families one of their "Charities of the Year" for 2023 and has kick-started the partnership with a £500 donation to the charity's Compassionate Christmas campaign.
"We are so grateful for the generosity of Plexus Fire & Security," said Cherrie Bija, Chief Executive of Faith in Families. "Their donation will make a huge difference to the families we support over the Christmas period, and we are thrilled to be named one of their charities of the year for 2023."
Founded in Swansea in 2002 with the aim of supporting families facing challenges such as poverty, homelessness, and addiction, Faith in Families now operates from dedicated centres in Clase, Bonymaen and Portmead.
Through its various programs, the charity provides practical and emotional support to families in need across a range of areas including child care, benefits advice, home visits, accessing grants, food banks and much more.
"We are thrilled to be able to support such a worthwhile cause," said Ross Adams, Director of Plexus Fire & Security. "Faith in Families does amazing work in our community, and we are proud to be able to contribute to their efforts, especially their Compassionate Christmas campaign."
Providing Christmas dinners and gifts, as well as offering a listening ear and a shoulder to lean on to families who may be struggling during this time of year, the Compassionate Christmas campaign enables 100% of the money raised to be distributed to struggling families across Swansea.
"This Christmas, children and families across the city are facing a crisis that many have never seen before, so the £500 donation from Plexus will go a long way in helping disadvantaged families have some form of merry Christmas," said Cherrie.
Plexus has also committed to fund-raising events throughout 2023, and one such event they will take part in is the Wadi Rum Challenge, a 100km trek through the desert in Jordan.
"I am excited to be participating in the Challenge and to be raising money for such a great cause," said Marcus Elphick, Director at Plexus, who will be joining 17 other walkers on the journey next October. "It's certainly going to be a once-in-a-lifetime experience," he continued, "but having seen the excellent work the charity does, there's plenty of inspiration to keep me going."
For more information on the charity, please visit their website and to donate to the Wadi Rum Challenge, please click here – https://www.tribaltracks.co.uk/fif-wadi-rum